Residence Permit for your residency in Paraguay
("Residencia Temporaria" y "Residencia Permanente")
One of the first steps in moving to Paraguay is usually to apply for a permanent residence permit.
This residence permit, since October 2022 under Migration law N° 6984/2022, is issued to foreign citizens who wish to settle in Paraguay.
This document is relatively easy to obtain and allows you to live, work and enter the country as you wish.
Under the new law N° 6984/2022 you will now first receive the "Residencia Temporaria" for the first 2 years. After this initial period of two years the "Residencia Permanente" will become available.
The residence permit – such a practical document is very hard to find a second time in the whole world.
If ever a crisis hits your home country, with this document you will always have a place to go.
If you want to learn more about applying for your residence permit, click here.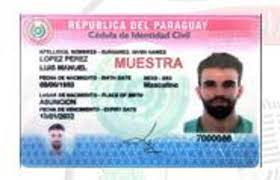 The "Cédula" is usually applied for directly after receiving the permanent residence permit.
This ID is essential for living in Paraguay, and it makes many things much easier. The more you want to actively participate in life in Paraguay, the more often you will pull out your "cédula". If you have a job here, you will know your cédula number (CI) by heart soon enough, that's how often it is required.
Unlike a permanent residence permit, your "Cédula" is a document that you will show often. Most people carry their "Cédula" with them all the time.
If you ever lose your cédula, report it to the National Police immediately! 
If you would like to learn more about applying for your residence permit and/or cédula, click here.